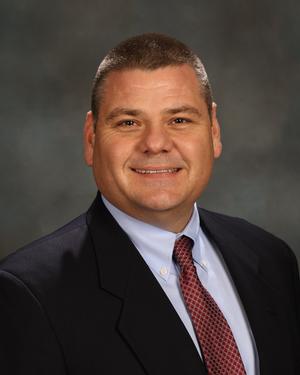 Richard M.
Clairmont, CPA
Vice President and Shareholder
Rick Clairmont serves as vice president and shareholder of Clairmont, Paciello & Co., P.C., a regional financial services and certified public accounting firm, CPC Financial Planning, Inc., a fee-only financial planning company, and Tanglewood Investments, Inc., an insurance and investment product implementation firm.
Rick has worked in public accounting for more than 28 years, working with a wide range of clientele to provide them with the highest standard of service. His clients have included businesses in the personal services, real estate, import/export trade, construction, and retail industries, along with not-for-profits.
Rick started with Clairmont, Paciello & Co., P.C. right out of college. Since then, he has advised hundreds of clients on tax saving strategies and recommendations, with a particular focus on estate planning and estate and trust tax returns for mid- to high net worth individuals. He has also worked closely with start-up businesses to help them gain a competitive edge and has delivered seminars for individuals interested in starting a business.
As a Registered Investment Advisor, his clients look to him for comprehensive asset management and investment advice, building their wealth through a personalized, diversified, and research-driven approach to investing. Because of his extensive business experience, they also turn to him for business consulting services and litigation support.
Certifications:
Certified Public Accountant (CPA) in Pennsylvania
Registered Investment Advisor (NASD Series 7 and 63)
QuickBooks Specialist (The Sleeter Group)
Education:
BS in Accounting, Villanova University (1989)
Professional Affiliations:
American Institute of Certified Public Accountants
Pennsylvania Institute of Certified Public Accountants
Volunteer Work:
King of Prussia Youth Football Association
Upper Merion Youth Lacrosse Club, Board Member (August 2012 to Present)
Upper Merion High School Boys Lacrosse Booster Club, Past President (2011 to 2012), Treasurer (May 2017 to Present)
Villanova University Rugby Football Alumni Association, Board of Directors (1996 to Present), Past President
Children's Summit Program
Upper Merion Area Education Association
Scholars for Peace in the Middle East