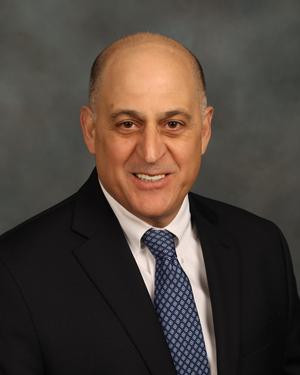 Richard C.
Capasso
CPA, PFS, CFP
President and Shareholder
Rich Capasso helps businesses and individuals achieve their financial goals as they move through lifecycle changes and transitions. He delivers on this commitment in his role as president and shareholder of Clairmont, Paciello & Co., CPC Financial Planning, Inc., a fee-only financial planning company, and Tanglewood Investments, Inc., an insurance and investment product implementation firm.
To ensure the highest quality service, Rich works to establish a culture in which every staff member focuses on helping the firm's clients make the most informed financial decisions, so they can profit through planning. 
To provide business clients with the effective accounting, tax, audit and management advisory services they depend on, Rich focuses first on understanding their specific needs, challenges and objectives. Over the course of a career spanning nearly four decades, he has developed deep expertise in the manufacturing, health care and marketing industries, while also serving clients in professional services, retail, and other sectors. He applies this industry-specific knowledge and experience to address the unique challenges and opportunities organizations face in today's rapidly changing business environment.
A Certified Financial Planner and Personal Financial Specialist, Rich works with individuals and owners of closely-held businesses to develop highly customized personal financial plans that best suit their goals, risk tolerance, and time horizons.  
Certifications:
Certified Public Accountant
Certified Financial Planner
Personal Financial Specialist
Education:
BS in Accounting, Villanova University (1980)
Professional Affiliations:
American Institute of Certified Public Accountants
Pennsylvania Institute of Certified Public Accountants
Financial Planning Association
Volunteer Work:
King of Prussia Chamber of Commerce
Phoenixville Chamber of Commerce, Past Board Member
Phoenixville Community Health Foundation, Audit Committee
American Red Cross Schuylkill Valley Chapter, Past Board Member
Spring-Ford Country Club, Past Board Member
Villanova University Alumni Club of Philadelphia, Past Board Member